13/10: RBA Incorporation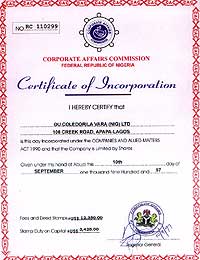 We, the Founders, are pleased to announce the incorporation of Reformed Blacks of America (RBA)!
RBA is a center that seeks to build and maintain an infrastructure and network among African-Americans in a Reformed theological context for indigenous leadership, church growth and theological research for today's world.
RBA was led to its existence due to the lack of an intentional multifaceted structure through which the Reformed Black community in all its diversity can reach its fullest potential in America. The cultivation of this infrastructure will be fulfilled through these three aspects of the mission of RBA: (1) the advancement of indigenous Black Reformed leadership, (2) growth of Reformed Black churches and (3) theological research that addresses the pathologies of Black America and the challenges of this complex world.
To God be the glory for this occasion!