Archives
You are currently viewing archive for April 2010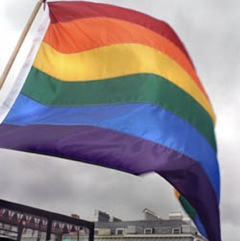 Ignoble Indifference invites Christians to do two things: 1) unequivocally condemn violence against gay and lesbian folks; and 2) charitably acknowledge that gay and lesbian Christians—a number of whom are conservative theologically, as Phillip Yancey notes in What's So Amazing About Grace?—have theological reasons to account for their sexuality, an open and affirming church and so on.
To be clear, the second point is an invitation to charitable dialogue. One may or may not be convinced by certain accounts of Scripture, the Incarnation, creation, and so on—but let us be loving and intellectually honest enough to acknowledge that there is an argument concerning homosexuality (see
Robert Gagnon and Dan Via w/ Zondervan's "Homosexuality and the Bible: Two Views"
as an example of this), a debate over how to interpret Scripture, and fundamental questions about who we understand God to be and what it means to act ethically in the world.
Sidebar