Archives
You are currently viewing archive for September 2009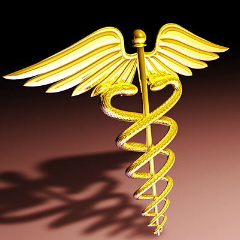 If you are married or have otherwise ever spent considerable time around a married couple then you are no doubt familiar with the occasional squabble involving some exchange of nuanced perspectives on any range of nonsensical matters – the trash or laundry for instance. These exchanges more often than not belie a deeper, more complex, substantive and comprehensive challenge that humans tend to administer through vituperative wrangling about matters that either could be easily negotiated or are of no consequence at all. I sense the same has occurred in our national dialogue about Health Care. What is lost in this debate is the stated awareness that this debate is not primarily about health care but rather the broader matter of the role of government in American life.
For the current Democratic leadership the Federal Government is the most appropriate and capable apparatus to affect positive change in the country. This perspective requires the Federal Government to initiate a more robust, dynamic role in the lives of her citizens. It assigns to Washington the custodial responsibility for protective supervision of her citizens. So then, for them a one payer government administered health care option is sine qua non precisely because they view the federal government as the guardian of our rights – if you will – such that the democratic leadership sees as a dereliction of duty the privatization of that function. This is why Pelosi has asserted that no bill will pass the House that does not include a public option and Reid has said that if necessary he would use the controversial legislative tactic known as reconciliation, which could allow some elements of health reform to be passed with 51 votes instead of 60. For them there is a suspicion of the private sector and localized self-government in general and more specifically a conviction that only an active federal government can reverse the consequences of predatory private sector decisions that have left millions without access to health care and others denied or dropped from coverage.
On the Road to Refuge
By Pete Muller
A radical church reaches out to queer communities
.
"You, and everything about you, is welcome in this house of God," Pastor Kendal Brown declares as he removes thick-framed glasses to wipe sweat from his brow. "Welcome home."

His outstretched arms wave before him, palms open and extended toward a crimson crucifix at the front of the church. Members moved by the Holy Spirit run circles around pews filled with teary-eyed worshipers. Organs and drums invade the air with deafening force as members cry out in Pentecostal tongues.

Each Sunday, in the desolate town of Lanham, Maryland, north of Washington, Brown preaches the controversial doctrine of Radical Inclusion, an emerging trans-denominational philosophy that aims to provide safe, affirming space for those wounded by "oppressive," traditional religion. His church, the City of Refuge, reconciles this concept of GLBT-focused, "affirming" worship with Pentecostalism, a branch of Christianity known for a conservative doctrine as well as intense worship styles, like speaking in tongues.

Under Brown's bold words, the church's wooden pews are growing warmer every week.

"For centuries, the church has been an integral aspect of African-American culture," Brown explains. "Throughout our history, the church has served as a place of worship, community and organization." For Black people of alternative sexual orientations, however, the conventional church, and many of its followers, pit faith against self-acceptance.

"There are so many congregations across the Washington, D.C. metro area where GLBT [gay, lesbian, bisexual and transgender] persons are forced to check an essential part of their being at the door, while their gifts and talents are exploited Sunday after Sunday," he says. In the City of Refuge, his passionate weekly sermons indicate that this ain't your granddaddy's Pentecost.

The City of Refuge's doctrine of Radical Inclusion casts a wide net around the castaways of conventional churches. On a typical Sunday, the turnout reflects the church's targeted base: the poor, same-gender-loving and transgender people, people living with HIV and AIDS, recovering drug users, and the formerly incarcerated. Many members arrived in Lanham only after years of painful searching for a place that fit.

"Pentecostalism, the notion of holiness and living in strict codes of behavior, [does] not have a lot of flexibility for same-gender-loving persons," says Associate Pastor Cedric Harmon, a spry and energetic St. Louis native. City of Refuge's progressive concept of "being affirming" he adds, "was a watershed for many people who never thought that they could be part of a Pentecostal environment and yet remain true to who they are."

The City of Refuge leadership actively reaches out to local Black communities, many of which trace their roots back to historical migration from the Deep South, where traditional cultures of worship prevail.

"Most affirming churches... don't offer the celebrated forms of worship that are grounded in the African-American tradition," says Brown, referring to the hand-clapping, foot-stomping, and gospel-singing that define Sunday services at the City of Refuge. Brown believes that many same-gender-loving Black Christians would feel out of step without "participatory" worship. "Affirming churches that lack traditional African-American worship," he says, "set up yet another dynamic where [Black] GLBT persons have to leave another part of them at the door."
To read the rest of the article, click here
You've NEVER heard "Amazing Grace" like this before!!! Wooten embodies 'amazing grace!'


Sidebar