Archives
You are currently viewing archive for March 2009
From
washingtonpost.com
:
Duke University professor John Hope Franklin, 94, a revered historian of life in the South and the African-American experience, died Wednesday of congestive heart failure at Duke University's hospital in Durham. Here's the 29-inch AP version of his obit.

Author of the seminal "From Slavery to Freedom: A History of Negro Americans," which has been republished more than seven times, Dr. Franklin was part of the team of scholars who assisted Thurgood Marshall to win Brown v. Board of Education, the 1954 case that outlawed the "separate but equal" doctrine in the nation's public schools.

"The tragedy," Franklin told a New York Times Book Review writer in 1990, "is that black scholars so often have their specialties forced on them. My specialty is the history of the South, and that means I teach the history of blacks and whites."

Often honored late in his life, he appeared on the Tavis Smiley show just three years ago. Videos of him talking about his life can be found at the National Visionary Leadership Project. He talked about Barack Obama's nomination here.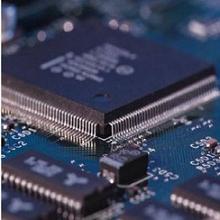 Then God said,
"Let us make man in our image, after our
likeness. And let them have dominion over
the fish of the sea and over the birds of the
heavens and over the livestock and over all
the earth and over every creeping thing that
creeps on the earth."
So God created man in his own image,
in the image of God he created him;
male and female he created them.
And God blessed them. And God said to
them, "Be fruitful and multiply and fill the
earth and subdue it and have dominion over
the fish of the sea and over the birds of the
heavens and over every living thing that
moves on the earth."
– GENESIS 1:26-28
Packed in Genesis 1:26-28 is affirmation of our uniqueness as human beings made in the image of God. As this affirmation is made, our human task is given. The task is referred to in theological terms as the cultural mandate. This mandate escapes the notice of many Christians, yet it is a crucial truth that helps make sense of our lives. The mandate tells us that the Lord has given us a purpose to develop the earth further. Albert M. Wolters sums the cultural mandate, writing, "the human race will fill the earth with its own kind, and it will form the earth for its own kind. From now on the development of the created earth will be societal and cultural in nature."(1) In other words, God has mandated that humankind develop the earth so that it is a civilized place in which to live, play, raise a family, engage in commerce, work, and the list could go on.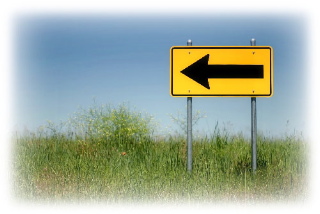 "It is often pointed out that some of the places most lacking in hope are not the industrial wastelands or the bleak landscapes shorn of beauty but the places where there is too much money, too much high culture, too much of everything except faith, hope, and
love
"
- Bishop N.T. Wright
Surprised By Hope, p. 232
Much of our contemporary political discourse is inebriated with one question: how do people of faith speak in the public square? Framing deliberative democracy in this way places too much emphasis on epistemology and often exhibits an overly anxious concern about the establishment clause. Scholars like Princeton University professor Eric Gregory, however, are turning the conversation in a much needed direction. What kind of citizens are we producing? Are we pastoring churches, leading corporations, and guiding schools that cultivate loving, justice-minded citizens, or are we churning out individualistic consumer citizens who measure the success of all our institutional arrangements by the metrics of efficiency, competition, rational choice theories, and the guiding invisible hand of Adam Smith? To be candid, I appreciate the low-priced consumer goods, technological innovations, and the (occasionally) efficient allocation of market mechanisms. But how far is too far? When frigid, career-oriented, cost-benefit analysis drives our decisions, I submit, we have gone too far. College students pull all-nighters for term-papers and prepare endlessly for job interviews, but complain when church runs a little too long. Professionals shuffle appointments around on Blackberrys and datebooks to accommodate networking events, but find it hard to make time to cultivate healthy friendships and romantic relationships. Lest I come across as too detached from my observations, let me hasten to add that I often find it easier to invest discretionary money in mutual funds than to give charitably. Perhaps I am not alone…perhaps I am. But I suspect that the powers and principalities of consumerism and market morality dominate and over-determine all of our lives, especially our civic imagination.
Maybe, there is another way. A more excellent way. What if a deep Christocentric love for justice, wholeness, and peace forged—and fortified—our identities as citizens? What if we understood ourselves, not as assets or liabilities on a balance sheet, not even as human resources, but as dual citizens who exercise our democratic citizenship according to the person-prioritizing ministry of the Spirit-kissed prophet from Palestine? If we vote, organize communities, intervene in public policy discussions, and—if we so choose—govern as dual citizens driven by a love for concrete human beings, a love that reflects the social bonds within the Triune God, maybe, just maybe, we might show our fellow citizens, believers or not, a more excellent way to serve.
Andrew Wilkes
Sidebar