Archives
You are currently viewing archive for December 2007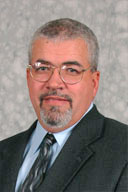 Dr. Bruce Fields, professor of biblical and systematic theology at Trinity Evangelical Divinity School, represents one of the few Reformed Black theologians in the academy. This interview is intended to familiarize you with his experiences and thoughts as a Black professor teaching theology in an evangelical setting.
1. What do you want people to know about you?
I desire my life to be a thank-offering to my Lord. I am well aware that, like Paul, among sinners "I am the foremost" (1 Timothy 1: 15, ESV). I do not deserve the grace and mercy that God has extended to me through the Lord Jesus Christ. It is very important to me that on a daily basis I am positioned to be accounted faithful and a good soldier by my Lord and King. I do not always understand why the Lord does things the way that He does, but I believe that regardless, I must be found faithful.
The Lord's approval is what drives me in terms of the gifts and opportunities He presents to me. I consider my wife and children as the epitome of such gifts and opportunities. I desire to be faithful to my wife and grow to love her as Christ loves the Church. We have tried to raise our children in "the discipline and instruction of the Lord" (Ephesians 6:4). All of our children have made professions of faith. I have baptized two of them. My eldest son graduated from Northwestern University and played baseball for them. He was drafted in the 33rd round by the Pittsburgh Pirates and wants to see how far it goes. My younger son is in his junior year at Valparaiso University while studying political science. He plans a political career. My daughters are in high school and they are planning on going to college. We do not know with what foci. Our prayer is that they will do all in service to the Lord.
I appreciate loyalty in friends and I try to be a loyal friend. I also appreciate those who are encouragers.
2. If you were sitting next to someone on a plane and they asked you, "What do you do?" what would you say?
I would say that I am a seminary teacher (professor sounds to smug) who specializes in the area of biblical and systematic theology. I attempt to engage Scripture and other sources in order to explain Who God is and how He relates to all that there is in creation. My students are primarily pastors though I do train other types of church leaders.
What I would say after this would depend on the hearer's response, or questions.

Reformed Blacks of America, Inc. (RBA) is pleased to announce in partnership with
Reformed Theological Seminary – Orlando (RTS-Orlando)
the creation of the
African-American Imagination and Theology Project
. The African American Imagination and Theology Project with its
corresponding scholarships
seeks to unearth and impregnate a generation of Black seminal thinkers to reflect upon and interact with the experiences, thoughts and lives of Black people and the world theologically.
We are thoroughly excited about the creative energy taking place. Several students who are enrolled in RTS-Orlando from across the country are already participants in this project. For those interested in biblio-critical thought and desire to be a constructive agent in the theological and cultural landscape, the African-American Imagination and Theology Project is for you!
Here is an official RTS-Orlando video from the Founders of RBA introducing a portion of this project:
If you are interested or know someone who might be a fit for this project, please
email us
at info@ReformedBlacks.org with "African-American Imagination and Theology Project" as the subject of the email, including educational background and relevant contact information (e.g. email and phone number).
From a political standpoint, having Oprah to speak in support Obama was a fascinating and clever move by Obama's campaign in Iowa, especially since he is not in the lead by much over Clinton and Kucinich. She was able to cross partisan lines (and almost every other) to rally support for Obama. Her anticipation and strategic response to the normal barrage of questions about entering into a new scene - politics - was also noteworthy. Check this: "I am not here to tell you what to think; I'm here to ask you, to think, seriously. I want you to think seriously about a man who knows who we are and he knows who we can be. I'm not here for partisan beliefs. Over my life, I've voted for as many Republicans as Democrats."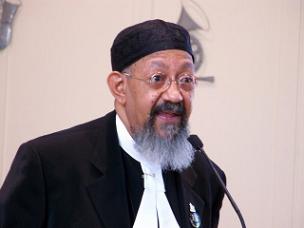 Dennis J. Ward, Senior Pastor of
Main Street Baptist Church
, is currently battling serious health concerns. Please pray for this Christian soldier who dedicated his heart and life to Christ's work. He is the spiritual father of so many preachers and laymen. Elder Ward is largely responsible for the presence of Black Calvinistic/Reformed pastors and preachers in East Tennessee, North Carolina and throughout this nation. 2 Corinthians 3:1-3.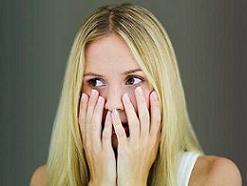 I continue to find myself in conversation with Black Christian women who communicate instances in which White women they personally associate with (fellow church members, co-workers, friends) have communicated to them about their fear of Black men. When asked about the encounters, the White women stated that they were never victims at the hands of Black men. However they expressed a quiet and subtle but intense apprehension and heightened fear of Black men, a fear which manifested itself in various reactions throughout the day. This brings me to the question, among others I will ask below: How does Christianity as a religion and culture influence or not influence our view and approach to other people? If this question is not already at the center of our personal Christian creed, you know the list we glance at in the morning and check off at night, it must be forced to the center of our Christian American psyche.
Sidebar